The Schuller brand of kitchens is diverse and plentiful with many options for developers to suit most budgets and styling preferences but for those looking for a more premium feel and finish to a development the Glasline range from Schuller certainly delivers.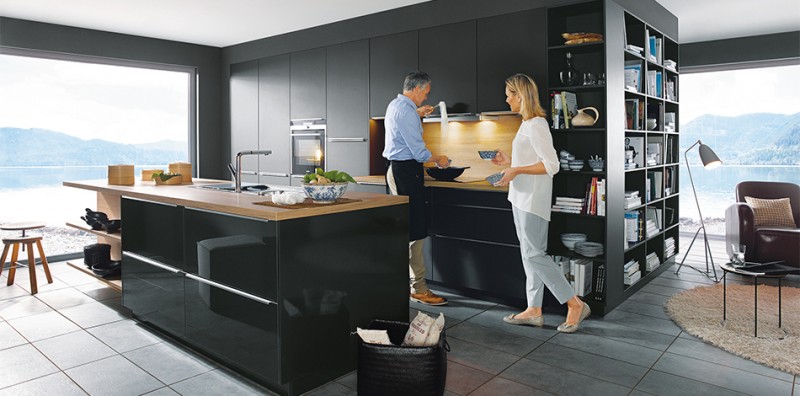 Real Glass
The Glassline doors from Schuller featuring, Glass Matt Crystal White G092, Glass Matt Lava Black G192 and Glass Matt Magnolia G137 have a rich colour tone door front which is finished in a glass layer, which offers a sense of precision and comfort from the added weight and finish.
Schuller Glasline G192 Glass Matt Lava Black is a German kitchen that offer sumptuous quality and charm. Its appeal is almost effortless and the rich matt black colour tone and real glass fronts are available, as ever, with an almost endless array of styling's, formats, options and accessories from LDK Kitchens and Schuller.
For more details, and pricing on any of our Contract German Kitchens, feel free to get in touch and our Contracts Team will get in touch..