Due to a shortage in supply and rising rents within the student accommodation market, the private sector and universities themselves have increasingly developed Purpose Built Student Accommodation (PBSA) over the last decade.
The rise in Purpose Built Student Accommodation (PBSA) has resulted in dozens of new skyscrapers in London, Manchester, Liverpool, Leeds, Birmingham and other major student cities in addition to much smaller developments which are also following the preferred studio layout.
As such this Studio Concept German Kitchen for Student Lets  from Schuller is perfect for the Purpose Built Student Accommodation market.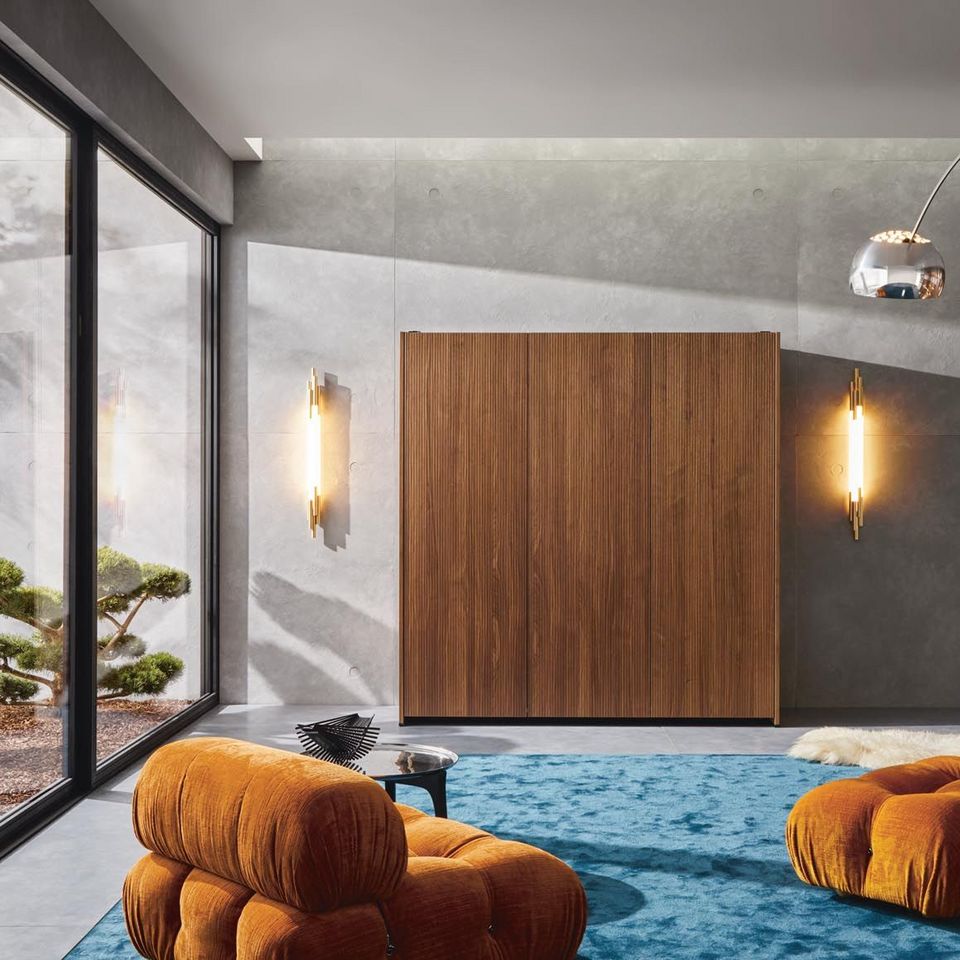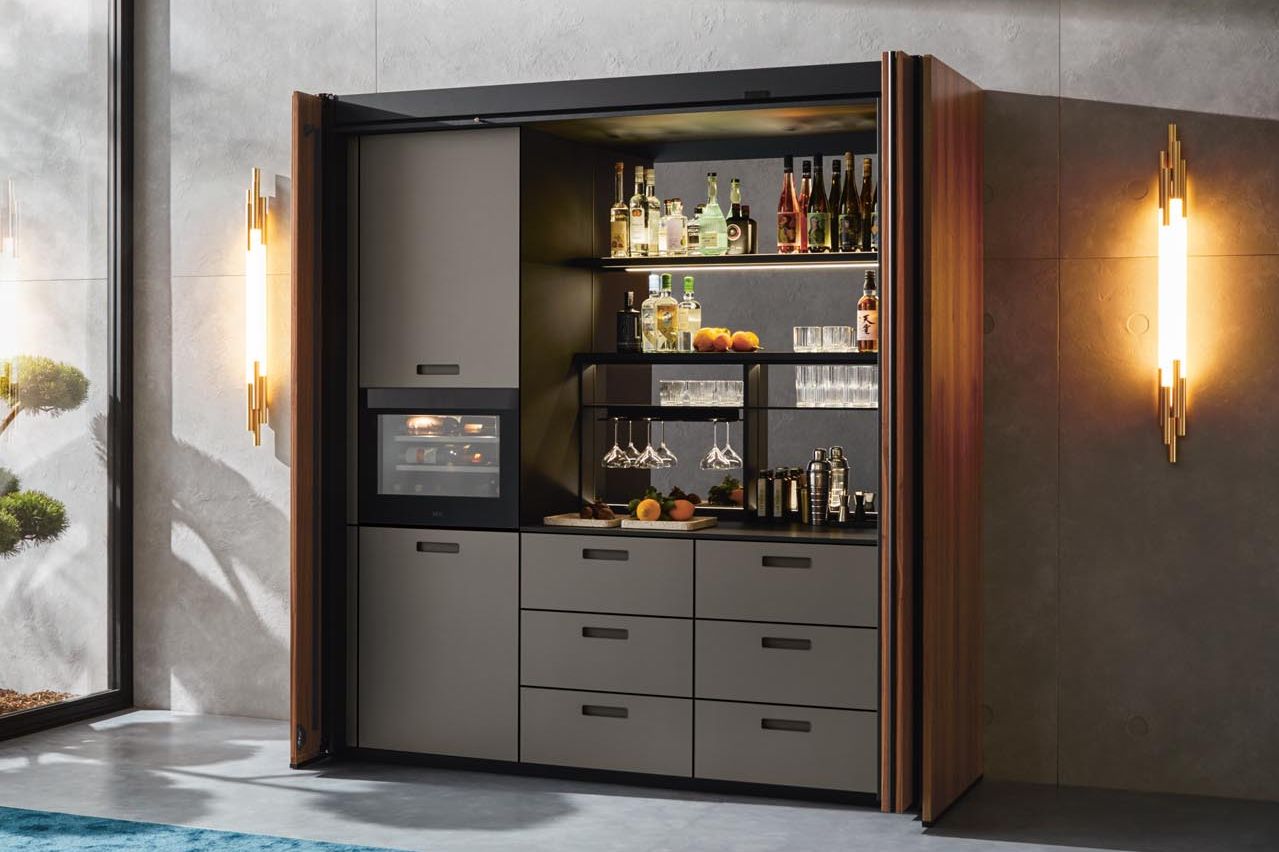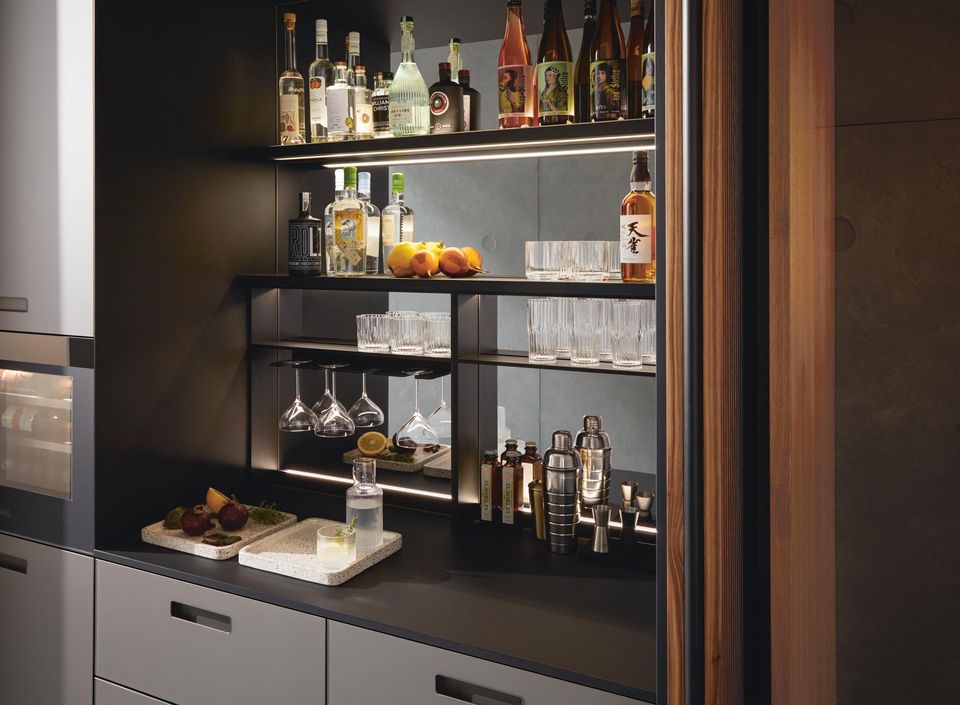 "Excellent Product Design – Kitchen" – The PocketSystem has been awarded the German Design Award 2022
The Pocket System from Schuller's Next125 range is an award winning interior design system that is perfect for studio spaces.
The Pocket System can be configured for Home Office / Home Entertainment / Compact Kitchen and as shown here, even a bar. When not in use for its intended action, the Pocket System simply closes away behind pullout doors.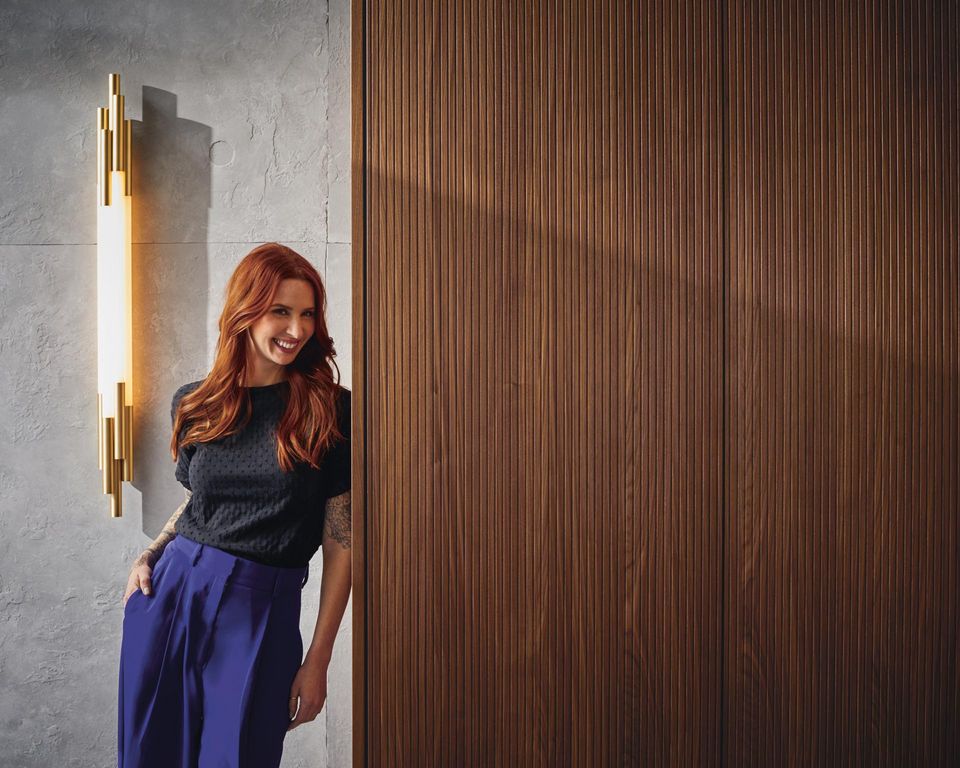 The below image shows a home study/office, which can be hidden away behind the pullout doors (using the Next 125 PocketSystem), when not in use.
With a studio, where space is at a premium, the Schuller Next 125 Pocket System allows for maximum versatility and ergonomic design, but without compromise as the space can be used more purposefully.
In planning Purpose Built Student Accommodation,  research showed that a full kitchen was not a pre-requisite and that the majority of students would be happy with the ability to warm their meals. For those who did cook at home, it was thought that a combination microwave oven, a slimline induction hob and a small sink would suffice. All of which can be easily accommodated within a slimline Pocket System.